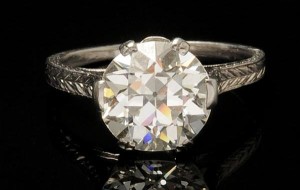 How to sell a diamond? If you want the best cash offer for your diamond, contact Lakeshore Jewelry Buyers. We are the best diamond buyer serving New Orleans and surrounding cities. Our customers call us the best because we treat them with respect and privacy, while paying them the most cash for their diamond jewelry, engagement rings, loose diamonds, and precious gemstones.
Lake Shore Jewelry Buyers specializes in buying high quality, large carat diamonds that come with a GIA, AIG, AGS, EGL, UGL, or IGI certificate. Our professional diamond buyers also purchase fine quality rubies, sapphires, and emeralds.
Have you lost the certificate of your diamond? Or maybe your diamond never had a certificate. Not to worry. The diamond appraisers at Lakeshore Jewelry Buyers can examine your stone and tell you its specifications: carat weight, color, clarity, and cut.
Get a Cash Offer Now
We are the Diamond Buyer that Pays New Orleans More than Other Buyers

The diamond buyers at Lakeshore Jewelry Buyers leverage over 50 years of combined experience and an exclusive international resale network to get you the most cash for diamonds and diamond jewelry.
We pay you MUCH more than other diamond buyers, such as nationally advertised diamond buyers or traditional jewelry stores or pawn shops. We pay more than other local diamond buyers because we specialize in buying pre-owned diamonds. It is one of our primary business activities, not something that we just do on the side. And we pay much more than nationally advertised diamond buyers because we have a much smaller overhead, and don't spend enormous amounts on advertising.
How Much Do Our Lakeshore Diamond Buyers Pay?
Sell a 1+ Carat Diamond Ring for Upwards to $10,000 in Lakeshore, LA.
We Buy 3+ Carat Engagement Rings for Upwards to $100,000 in Louisiana.
Sell 2+ Carat Diamond Earrings for Upwards to $40,000 in Lakeshore, LA.
We Buy Tiffany Diamond Bracelets for Upwards to $25,000 in Louisiana.
Sell a 5+ Carat Diamond Necklace for Upwards to $20,000 in Lakeshore, LA.
Find Out How Much You Will Receive with a Free Lakeshore Diamond Appraisal.
To sell a diamond or diamond jewelry, contact us today.
Get a Cash Offer Now
Let the diamond buyers at Lakeshore Jewelry Buyers get you the money you deserve for your diamond and precious gemstone assets. Our gold buyers and watch buyers are here to serve you with outstanding cash offers too!
Sell an Engagement Ring in Lakeshore – Recent Buys
Lakeshore Jewelry Buyers is a service division of Diamond Estate Jewelry Buyers, the United States' premier estate buyer of diamond jewelry and luxury wristwatches. We serve Lake Shore and the greater New Orleans communities.